The Circular of Information is available to facilities where health care professionals are involved in the preparation and transfusion of human blood and blood components.
The Circular as a whole or in part cannot be considered or interpreted as an expressed or implied warranty of the safety or fitness of the described blood or blood components when used for their intended purpose. Attention to the specific indications for blood components is needed to prevent inappropriate transfusion.
Disclamers
This document can be printed. Please note that the contents of this document cannot be modified due to Copyright. This is a time-sensitive document and may be outdated. Please visit the Canadian Blood Services website regularly for the current version.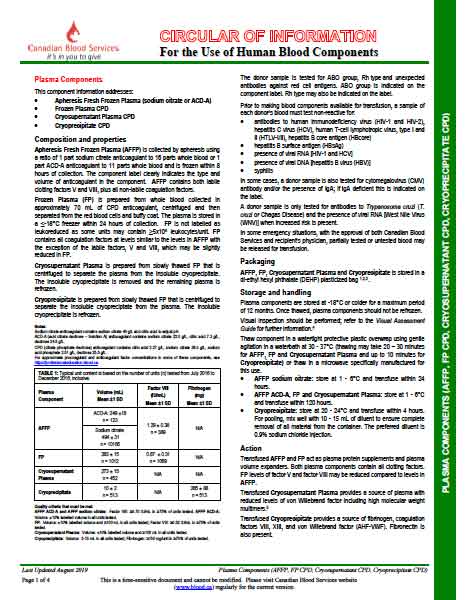 Canadian Blood Services Circular of Information