What is kidney paired donation?
Imagine you want to donate one of your kidneys to a family member or a friend who needs a transplant. However, medical tests show that you are not a good match for them. Another potential donor and their transplant candidate are in the same situation. Turns out you are a match for the transplant candidate in the other pair, and the potential donor in that pair is a match for your friend or family member. Swapping donors in these two pairs makes two transplants possible.
How does kidney paired donation work?
To enroll in the Kidney Paired Donation program, each donor and candidate must sign a consent form giving permission for their medical information to be entered in the Canadian Transplant Registry. This registry is a secure computer database for the Kidney Paired Donation program. Canadian Blood Services manages the Registry and the computerized matching process.
Specific personal and medical information for all enrolled donors and transplant candidates is entered into the Registry to allow matching. The Registry tries to find potential donors who can be matched to transplant candidates anywhere in the country. Once matched, a donor may need to repeat some medical tests or have other tests done to make sure their kidney is suitable for the matched transplant candidate.
Once all matches in the chain have been approved, donors from incompatible pairs are swapped to create compatible pairs. The transplant teams across the country work together to arrange the donation and transplant surgeries. The goal is to find better matching donors for the transplant candidates.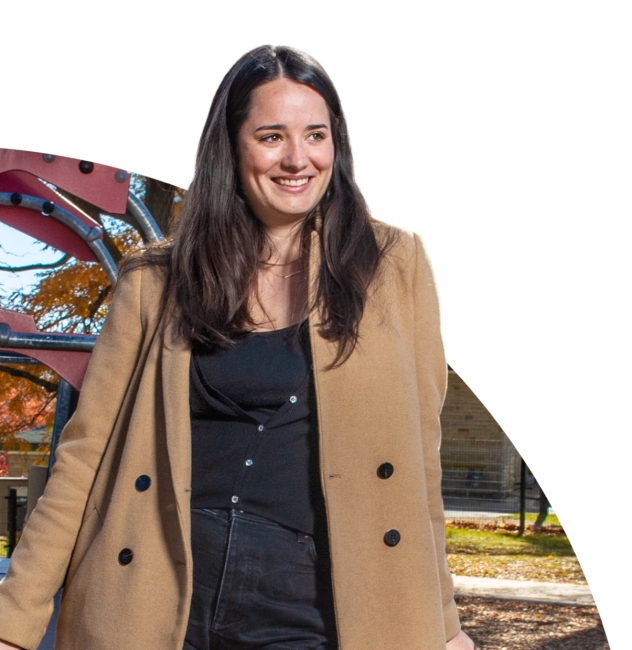 Celebrating 1,000 lifesaving connections
We're excited to share that the Kidney Paired Donation program has reached 1,000 transplants! The program is run by Canadian Blood Services in collaboration with living donation and transplant programs across Canada.  
Without the powerful connections created by this program, 1,000 people may have never received a life changing kidney transplant. 
My Paired Donation Coach Canada
FAQs: Kidney Paired Donation Program
For questions related to COVID-19, see our COVID-19 page for details.
Who can participate in kidney paired donation?

The transplant candidate must first be referred for kidney transplant evaluation by their kidney doctor. The potential donor can then contact the living donation program nearest to where they live to let them know they are interested in donating a kidney to that person. Both the potential donor and the transplant candidate must complete medical tests and evaluations to ensure they are healthy enough to have the surgeries.

Sometimes, the potential donor's blood and/or tissue type does not match the transplant candidate's blood and/or tissue type. In this case, the donation and transplant cannot be done because the transplant candidate's body will reject the kidney.

A potential donor and transplant candidate in this situation are called an "incompatible pair." Even though they are not a match with each other, incompatible pairs can consider taking part in a donor swap by enrolling in the Kidney Paired Donation program. A donor swap can include two or more pairs. Each donor donates a kidney and every transplant candidate receives a kidney.
Do you have to be part of a pair to donate in the kidney paired donation program?

No. People who are willing to donate a kidney without a specific candidate in mind can also enroll in the Kidney Paired Donation program. These donors are called "non-directed anonymous donors," or NDADs, for short. They can kickstart a domino chain effect, with their one donation triggering several transplants. The chain ends with a candidate on a deceased kidney donor wait-list receiving a kidney from the last donor, who is not a match to anyone in the registry.
What are the benefits of taking part in the kidney paired donation program?

The Kidney Paired Donation program gives incompatible donors another way to help someone they know receive a kidney. It also gives people who want to donate a kidney to anyone in need, an NDAD, the possibility of helping more than one transplant candidate. The benefit of a national program is that it includes pairs from all over Canada, not just one transplant program or one province. This increases the chance of candidates finding a match.

For transplant candidates:

Your time waiting for a transplant may be shortened.
A transplant can reduce the time you are on dialysis.
A transplant may even prevent you from needing to start dialysis. 
A kidney from a living donor usually lasts longer than a kidney from a donor who has recently died.

For potential donors:

You can help someone you know who needs a kidney transplant, even if you're not a match for that person.
You can donate anonymously to help others receive their kidney transplants.
You can improve the life and health of the patient who receives your kidney.
You can improve the lives of the patient's family members as well.
Who can join the kidney paired donation program?

 

You can be registered as a transplant candidate in the Canadian Kidney Paired Donation program if you meet the following criteria:

You are eligible for a kidney transplant in Canada.
You have a living donor who is willing and medically able to donate a kidney.
You are a Canadian citizen, a permanent resident or you are covered under a provincial, territorial or federal health insurance program while living in Canada.
You do not have to be on dialysis to be registered.

 

You can be registered as a potential donor in the Kidney Paired Donation program if you meet the following criteria:

You are an adult in general good health.
You are willing to take part in a swap or be registered as a non-directed anonymous donor.
You have passed the required medical and psychological tests, through a living kidney donor program, to make sure that it is safe for you to donate.
What else should I know about kidney paired donation?

Kidney paired donation is an established practice in kidney transplantation around the world. In Canada, registered pairs and non-directed anonymous donors have been matched through the Kidney Paired Donation program since 2009.

Surgery is required for donating a kidney and for receiving a kidney and any type of surgery always has some risks. Staff members with your living donation program will discuss these risks with potential donors.

The donations in the Kidney Paired Donation program are anonymous. This means that donors will not be told any information about the person who receives their kidney. Transplant candidates will be told some medical information about the donor with the donor's consent. However, this only includes the information needed for the transplant candidate to make an informed decision about whether to accept the matched kidney.
Information about the Kidney Paired Donation program
Available in the following languages:
If you know a person who is waiting for a kidney transplant, you can talk to them. Or, you can contact a living donation program in your province. If you would like to become a non-directed anonymous donor a living donation program in your province can give you more information.
Canadian Blood Services' role in Organ and Tissue Donation and Transplantation
Canadian Blood Services works with the Organ and Tissue Donation and Transplantation (OTDT) community to improve national system performance. We do this through the development of leading practices, professional education, public awareness and data analysis and reporting. We also manage clinical programs that support interprovincial sharing of organs.