Image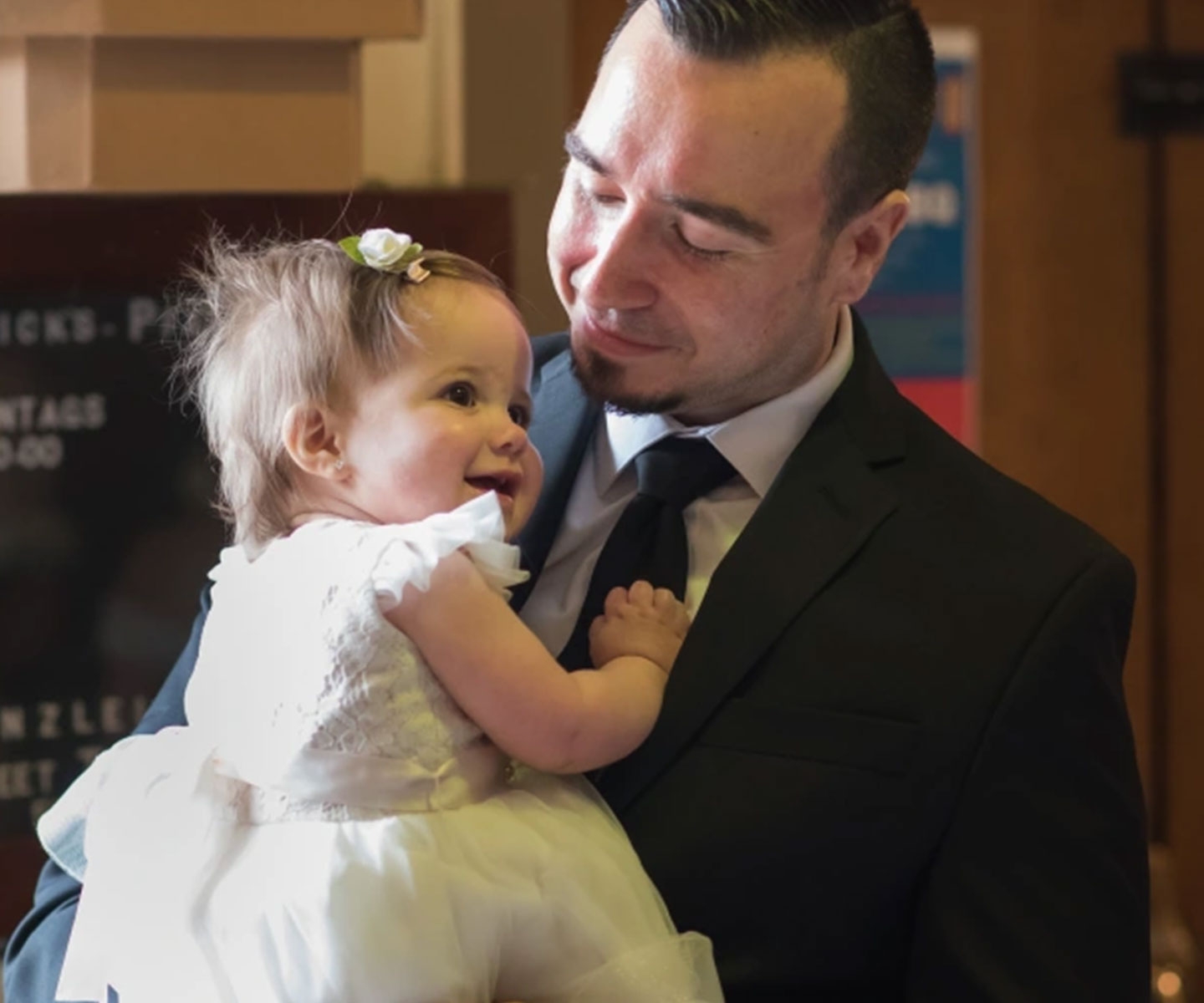 Adam Coletta ultimately needed two stem cell transplants, and numerous transfusions of blood and platelets, to beat leukemia
It's a week Adam Coletta will never forget. First, he learned that his wife, Natasha, was pregnant with their first child — an emotional moment, as the couple had been hoping to grow their family for some time. But just three days later, the excitement Adam felt for his family's next chapter was quickly shattered by some gut-wrenching news about his own health.  
Blood work had revealed that Adam's white blood cell count was far above normal. He was soon reeling from a diagnosis of blood cancer.  
"The truth is, that week I was overjoyed and petrified at the same time. [Specialists] told me my best treatment option for my acute lymphoblastic leukemia was aggressive chemotherapy, but the end point we were looking for was a stem cell transplant," shares Adam. "That meant my medical team would have to search for a matching donor."  
So began Adam's multi-year battle with a life-threatening illness, where blood and platelet donors, as well as two different stem cell donors, gave him a fighting chance to get better. It's thanks to all of them that he's alive to watch his daughter, now five, grow up — and to encourage all who are eligible to join Canada's Lifeline.
Stem cells from Adam's mom help him meet his newborn daughter 
Stem cells, specifically blood stem cells, are immature cells that can develop into any cell present in the bloodstream. Transplants of donated stem cells can be used to treat more than 80 diseases and disorders. At any given time, hundreds of people in Canada are waiting for such transplants. Our stem cell registry, and others like it around the world, match patients with willing volunteer stem cell donors. 
In a minority of cases, a family member may be a suitable match, and Adam's mother and sister both got tested to see if they could donate for him. His mother was the closest match within his family, and she donated her stem cells to him in early 2018. Like most stem cell donors, she went through a non-surgical process similar to donating platelets or plasma (which are components of blood). 
The transplant from Adam's mom made it possible for him to welcome his beloved daughter, Marquesa, several months later. Since most patients seeking a stem cell transplant do not find matching donors within their own families, Adam was incredibly grateful for this transformational gift.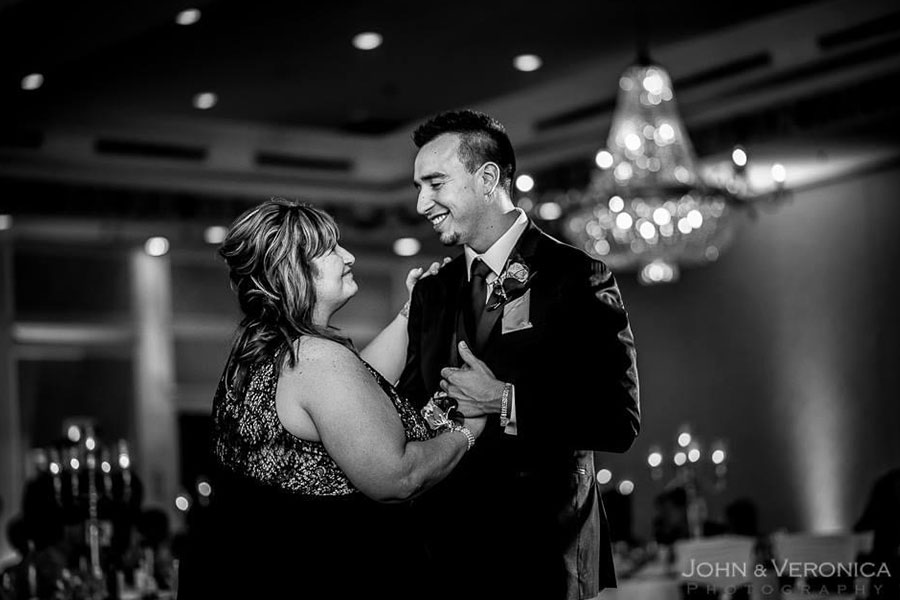 "I understand now, as a parent, there's nothing that I wouldn't do for my daughter. And I saw that first-hand from my mom," says Adam.  
But just as the pieces of his family life and busy career at a large bank were coming back together, Adam learned his cancer had relapsed. 
A new search for a stem cell donor
The relapse meant Adam would need to undergo another stem cell transplant. For the best outcome, his doctors recommended looking to a donor outside the family matched to him by Canadian Blood Services' Stem Cell Registry.  
A lot happens behind the scenes in the period before a stem cell transplant. In some cases, the wait may be prolonged because the transplant team determines the patient's body isn't ready for the procedure. In others, a patient may wait because a matching donor has been identified but cannot be reached (which is why we recommend people keep their contact information up to date after joining the stem cell registry). And sometimes, a patient must wait because a matching donor has not been found at all. 
"I naively thought that because my [ethnic] background wasn't that complex, that it would be fairly straightforward to find a match for me on the registry, but I still waited a while," says Adam. "I was nervous, because before a match was found, we were starting to question what we'd do to bridge the gap of me staying in remission and me actually getting my transplant." 
What further complicated Adam's treatment was the fact that he lived with a heart defect called bicuspid valve. A surgery that replaced his aortic valve with a mechanical one requires him to take blood thinning medication for the rest of his life. 
Transfusions of red blood cells and platelets were essential for Adam during his chemotherapy, transplant preparation and recovery. Over the course of his cancer journey, he estimates he received more than 100 treatments involving blood components. At times, he was receiving transfusions daily.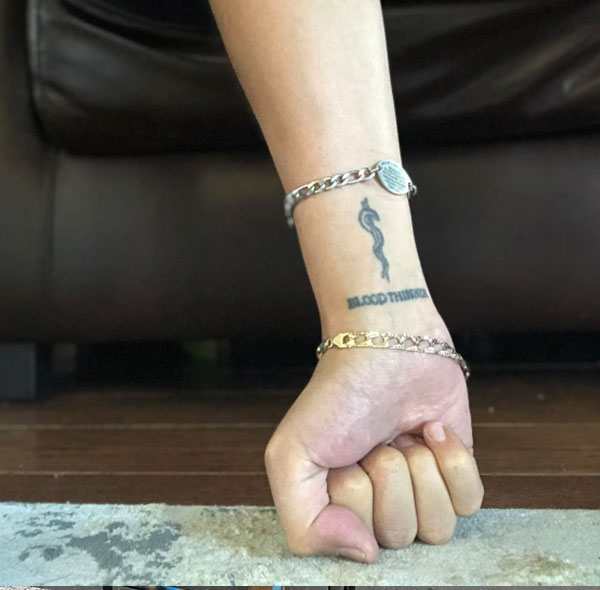 "The only thing that could have made that period worse would have been to hear that 'we don't have blood products available.' I don't know what I would have done. Because of donors, thankfully, that never happened," shares Adam.  
'I would have missed writing the best chapters of my life'   
When your life hangs in the balance, even a short wait for a stem cell transplant can feel like an eternity. Adam was incredibly relieved when a willing stem cell donor was identified for his own second transplant. 
"The day I learned there was a positive 9/10 stem cell match for me, felt like I was drowning and then someone had thrown me a life vest," recalls Adam.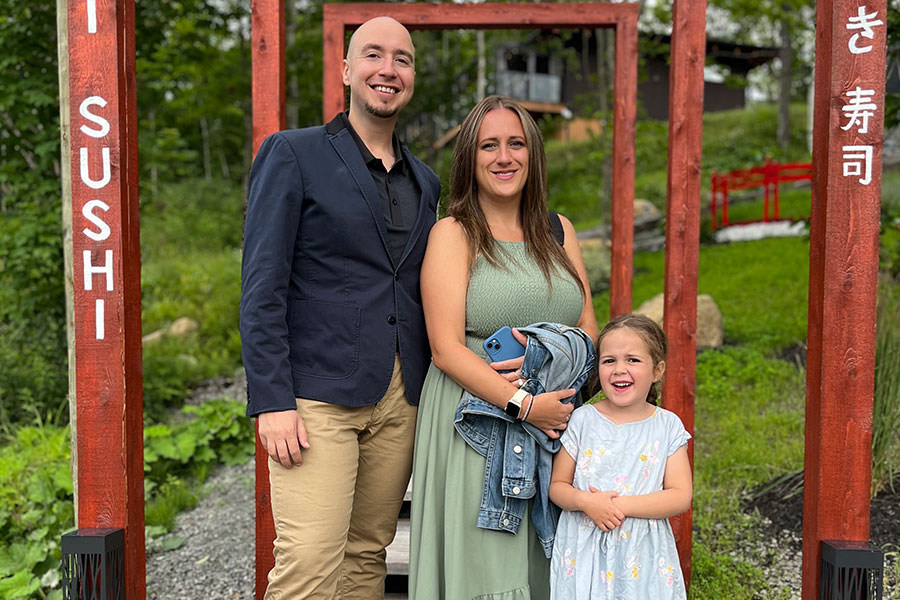 Nevertheless, recovery following that second transplant was long and difficult. Adam coped in part by writing and blogging about his experience, and he hopes his writings may also help other patients navigating a blood cancer diagnosis or stem cell transplant.  
His four-year cancer journey has also given him new perspective on both how precious time is, and how vital donors are.  
"Without them, I would have never met my daughter, walked her to kindergarten or attended a dance recital. I would have missed writing the best chapters of my life."